The Honorable William C. Carpenter Jr., Judge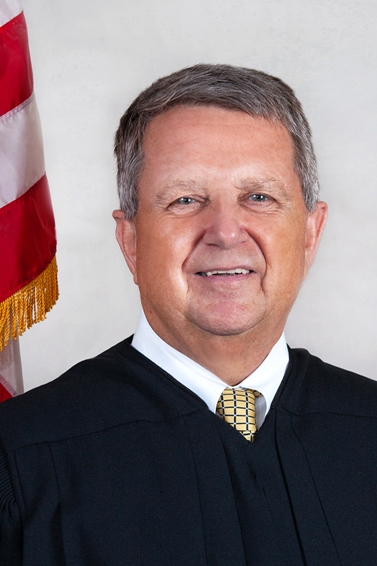 The Honorable William C. Carpenter Jr. was appointed to the Superior Court of Delaware in 1993 by Governor Thomas R. Carper; reappointed to that position in 2005 by Governor Ruth Ann Minner and reappointed for a third term in 2017 by Governor John C. Carney Jr.
Judge Carpenter is a 1976 graduate of the Widener University School of Law and received his undergraduate degree in economics from the University of Delaware. After a short time in private practice, he joined the U.S. Attorney's Office as an Assistant United States Attorney, a position held for over eight years. In 1985, Judge Carpenter was appointed the United States Attorney for the District of Delaware by President Reagan, and he continued in that capacity during the terms of Presidents Bush and Clinton.
During his tenure as United States Attorney he served on the United States Attorney's Advisory Committee for Attorneys General Meese, Thornburgh and Reno. As United States Attorney, his office was known for its successful public corruption investigations, its aggressive prosecution of organized crime figures involved in drug trafficking and its conviction of four individuals involved in an international extortion attempt of the duPont Company of over ten million dollars
Judge Carpenter is the Chair Elect of the National Conference of State Trial Judges and serves on the executive committee of the Sections Officers Conference (SOC) of the American Bar Association. He also serves as chair of the ABA Judicial Division membership committee. He is a member of the American Bar Association, the Delaware Bar Association, American Judicature Society, the American Inns of Court, and serves on the Board of Directors of the Blood Bank of Delaware, the American Red Cross and the DuPont Country Club. He previously served on the Board of Directors of Ursuline Academy, the University of Delaware Alumni Association and the YMCA of Delaware.
Judge Carpenter's present term ends January 10, 2030.