Justice of the Peace Court 20 - New Castle County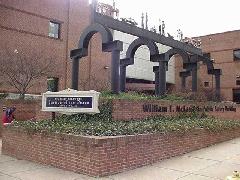 Address:
Public Safety Building
300 North Walnut Street
Wilmington, DE 19801
Jurisdiction: Criminal
Hours: Monday-Friday 8:00am - 4:00pm
Phone Number: 302-577-7234
Fax Number: 302-577-7237
Generic Court e-mailbox: JPCourt20@delaware.gov
Effective Monday, February 6, 2017, the operating hours for Justice of the Peace Court 20 will change. The new hours will be Monday through Friday from 8 am until 4 pm.

Justice of the Peace Court 11 will remain open 24 hours a day, and will be available to conduct any business that cannot wait for Court 20's operating hours.
Parking: Metered off-street parking available.
---
Helpful Links: